If used right, video can be an extremely powerful communication tool in organisations. Like with any communication, there has to be a plan – the medium in itself is not enough. Video communication that is engaging has a clear goal, a target audience, a coherent message and a strategy for distribution.
Define your communication goals
Video communication goals vary. For example, from unifying a company with a distributed workforce, to generating concrete savings by reducing travelling needs. By listing the primary and secondary goals of your video communication, you will be able to plan what type of video content to create, and how to share it.
How to engage your audiences with video?
Define your goals in video communication

Target the relevant audience for your message

Create content suitable for your organisation

Share your video in the right channel
Who are you trying to reach?
Video communication can be targeted for both internal and external communication. If you are looking for ways to engage your customers, it might be a good idea to analyse the current customer pain points. For example, FAQ and training videos can provide help for numerous issues your customers might be dealing with.
Undeniable benefits of online video
The list of video use cases for internal audiences is endless. Video can help bring down communication barriers in large organisations, where getting to know the entire personnel is difficult. Video greetings, for example, are a personable and efficient way of introducing new staff members. Online video can also be used for conducting efficient personnel training: a safety update video sent from the CEO is guaranteed to engage employees more than an email with the same data.
One of the key business areas for any organisation is successful talent acquisition. It is often challenging to portray a working environment or company values through in a written job description. For job seekers who are making important personal decisions, video is an excellent way to get to know the work culture, future colleagues and the special characteristics of the working environment.
Reach your audience with the right tools
In order to succeed in video communication, your video needs to reach the right people at the right place. Designing the distribution, access and sharing models can make a significant difference in results. For example, if you have a collection of training videos, it is important that your audience can easily reach and share as well as comment on them.
To summarise: a short video is a powerful and high-impact form of communication. It has the capability to deliver important, unique and tactical information in a fun, natural and productive way.

Learn how Cybercom is using online videos
Next: Is it possible to measure whether your organisations video communication is successful?
---

With the new Dream Broker Studio, you can share your videos in a variety of ways: you can embed videos to your website, share them as password protected links or send them directly to a mobile device. With the channel editor, you can create attractive video websites in minutes, allowing your community to comment on videos and interact with each other. Read more.
Read how online videos can be used in organisations.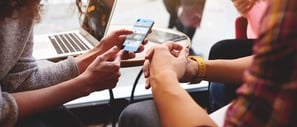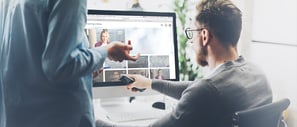 Share this page in Facebook, LinkedIn and Twitter